Panic broke out on a passenger jet when it skidded off the runway at a Turkish airport and plunged down the side of a cliff overlooking the sea.
The Pegasus Airlines Boeing 737-800 with 162 passengers and six crew had flown from Ankara and just landed at Trabzon on the Black Sea coast.
Everyone on board was evacuated safely, provincial governor Yucel Yavuz said. No injuries were reported.
The cause of the accident is being investigated, officials said.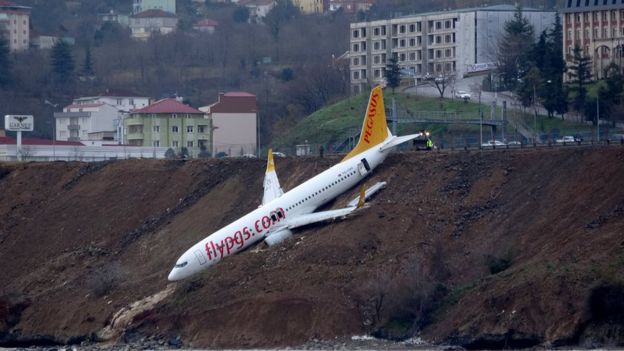 ---
---