Yulia Navalnaya, the wife of the detained Kremlin critic Alexey Navalny, has been detained in Moscow on the sidelines of a protest held in support of her husband on Saturday, according to a video posted on social media.
The video shows Navalnaya being stopped by police at the entrance to a metro station in central Moscow near where protesters ware gathered. She is then shown being escorted to a police van.
Hundreds of people have been arrested at the rallies across Russia that were held in defiance of the authorities and, in some cases, extremely low temperatures. According to OVD-Info, an independent site that monitors arrests, 1,338 people had been detained during the day.
The demonstrations kicked off in Russia's far east city of Vladivostok and spread to the west as the day progressed. Navalny's supporters said Friday they were planning protest across 90 cities and videos posted on social media showed crowds of people gathered in Vladivostok and a number of cities across Siberia and central Russia.
Yulia Navalnaya joined the protest in Moscow, sharing a photo of herself at the rally on Instagram. A caption read "So happy you are here. Thank you!" Less than 30 minutes later, Navalnaya shared another photo of herself in what she says is a police car.
Navalny's mother, Lyudmila Ivanovna Navalnaya, also attended the rally in Moscow.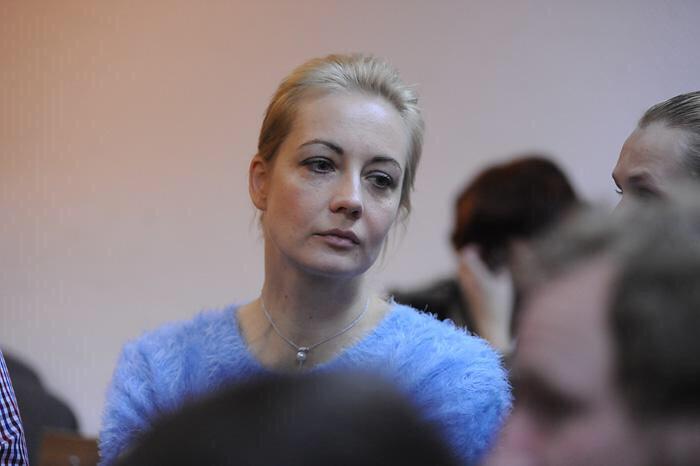 ---
---