Iran on Sunday described a blackout at its underground Natanz atomic facility an act of "nuclear terrorism," raising regional tensions as world powers and Tehran continue to negotiate over its tattered nuclear deal.
The nuclear facility in Iran was hit by the "terrorist act" a day after it unveiled new advanced uranium centrifuges.
He did not say who was to blame but urged the international community to deal with nuclear terrorism.
Israeli media suggest the incident was a result of an Israeli cyber attack.
Ali Akbar Salehi, the head of the Atomic Energy Organization of Iran, stopped short of directly blaming anyone for the incident. Details remained few about what happened early Sunday morning at the facility, which initially was described as a blackout caused by the electrical grid feeding the site.
Many Israeli media outlets offered the same assessment that a cyberattack darkened Natanz and damaged a facility that is home to sensitive centrifuges. While the reports offered no sourcing for the evaluation, Israeli media maintains a close relationship with the country's military and intelligence agencies.
Last year, a fire broke out at the Natanz underground facility, which the authorities alleged was the result of cyber sabotage.
The latest incident comes as diplomatic efforts to revive a 2015 nuclear deal - abandoned by the US under the Trump administration in 2018 - have resumed.
On Saturday, Iran's President Hassan Rouhani inaugurated new centrifuges at the Natanz site, which is key to the country's uranium enrichment programme, in a ceremony broadcast live on television.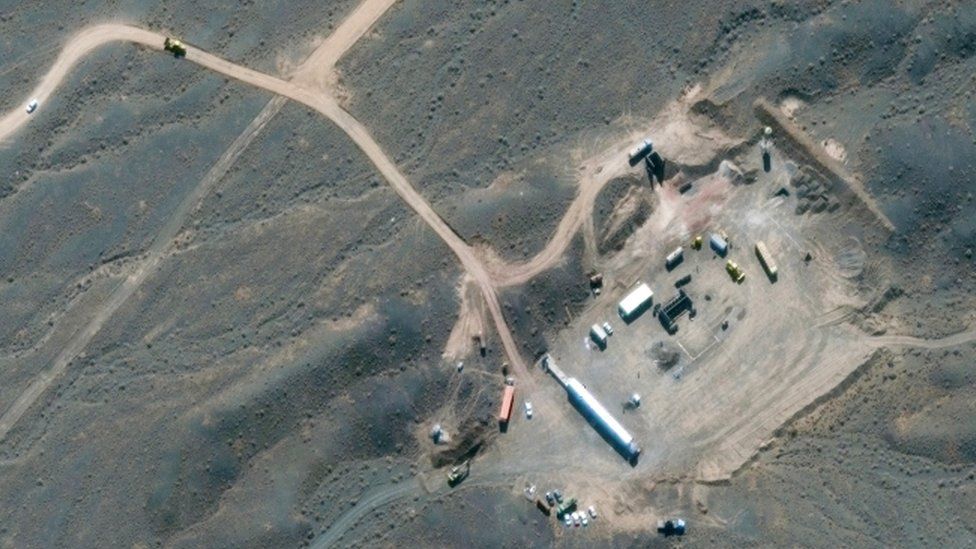 ---
---