After vowing to uphold and defend the Constitution of the United States, Joe Biden has officially been sworn in as US president.
His oath of office was administered by Supreme Court Justice John Roberts.
In his inaugural address, he outlined the biggest challenges facing his presidency - a devastating pandemic, massive job losses, a threatened environment, calls for racial justice, and a resurgence in political extremism.
The new US president took a moment to acknowledge the inauguration of Kamala Harris.
"Here we stand 108 years ago, thousands of protesters tried to block brave women marching for the right to vote.
"Today we mark the swearing in of the first woman in American history elected vice-president - Kamala Harris.
"Don't tell me things can't change," he said.
Speaking of the challenges that his administration will face, including the pandemic and the rise of "white supremacy", Biden says he will "confront and we will defeat" each obstacle.
He repeated his campaign vow to "restore the soul of the future of America," but says doing so "requires so much more than words".
"It requires the most elusive of all things in a democracy: Unity."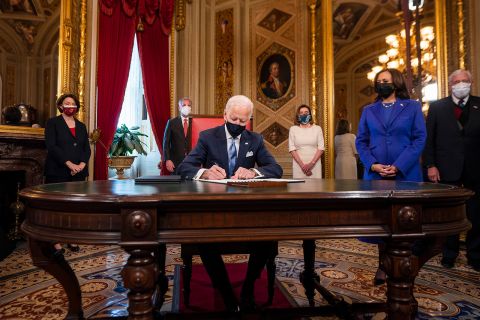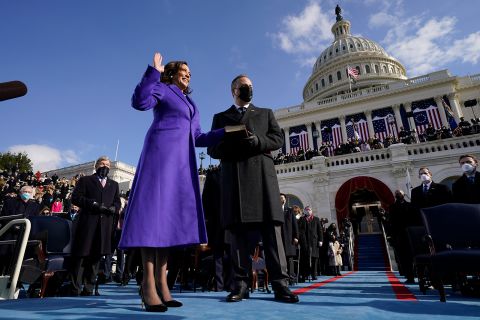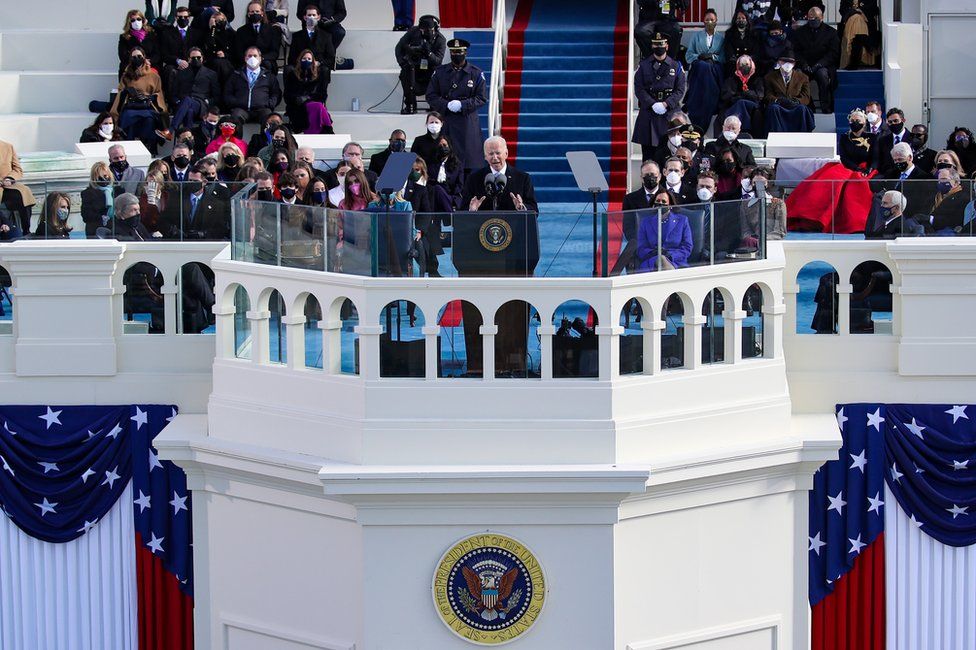 ---
---